Interview with masseuse Ewelin
22.6.2023
Do you feel shy to try out erotic services, or are you unsure which masseuse to choose for your erotic adventure? Today we will introduce you to the divine Ewelin, who has worked in our massage parlour in Prague for a relatively short time but is very skilled at erotic massages.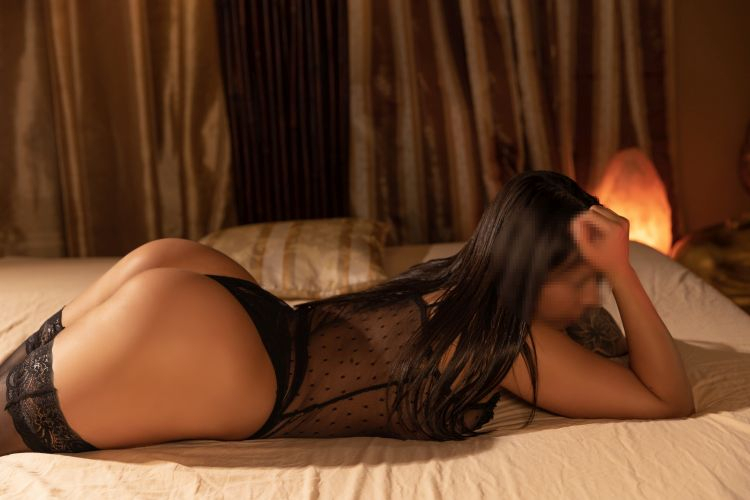 Could you please describe your appearance so clients can get to know you better?
I am a petite brunette with breasts #3. I am 155 cm tall and weigh 53 kg. I am 28 years old. This post contains some of my pictures.
Do you speak any language other than Czech?
Yes, I can speak English.
What kind of massages do you perform, and which one is your favourite?
I offer tantric, nuru and traditional erotic massages. I like tantric massage the most because it is very relaxing and spiritual.
Do you also provide some extra services like footjob or prostate massage?
Yes, I offer footjob and Lap Dance.
Do some of your clients bring you gifts? What would you appreciate the most?
Sometimes, primarily fruits, chocolates and perfumes. I'm happy with any gift, but I like perfume the most.
What kind of lingerie do you like to wear?
I prefer wearing lace lingerie in red and black.
What about your private life? What are your hobbies, and what do you like to do?
I really enjoy spirituality, reading esoterica, dancing, exercising and spending time with friends and family.
What qualities do you prefer in men?
Kindness, intelligence, humour, being romantic, passionate, and reliable.
What would your perfect date be like?
First date – going for a walk somewhere, a bottle of good wine.
And finally – would you like to convey a message to potential clients who might be shy to come or are planning to take part in an erotic massage?
There is no need to be afraid or ashamed. It's a pleasant relaxation, something like wellness. It's the best massage you'll ever experience, and you don't have to feel bad about it. You'll release stress and tension.