Penis massage
Enjoy an erotic penis massage and let your manhood be pampered by a beautiful masseuse. Enjoy an electrifying thrill and perfect relaxation during the massage.
Penis massage belongs to the most popular part of erotic massage. The masseuse carefully focuses on your penis, testicles and their immediate surroundings. Tender and playful touches of skilful hands will bring you to complete bliss. Cumming is a standard part of a penis massage.
You will experience a series of slow and faster strokes that will give you unprecedented pleasure. You will discover the exact location of your erogenous zones and harmonise your physical and mental body. The massage can improve the functionality of your intimate parts and strengthen your erection.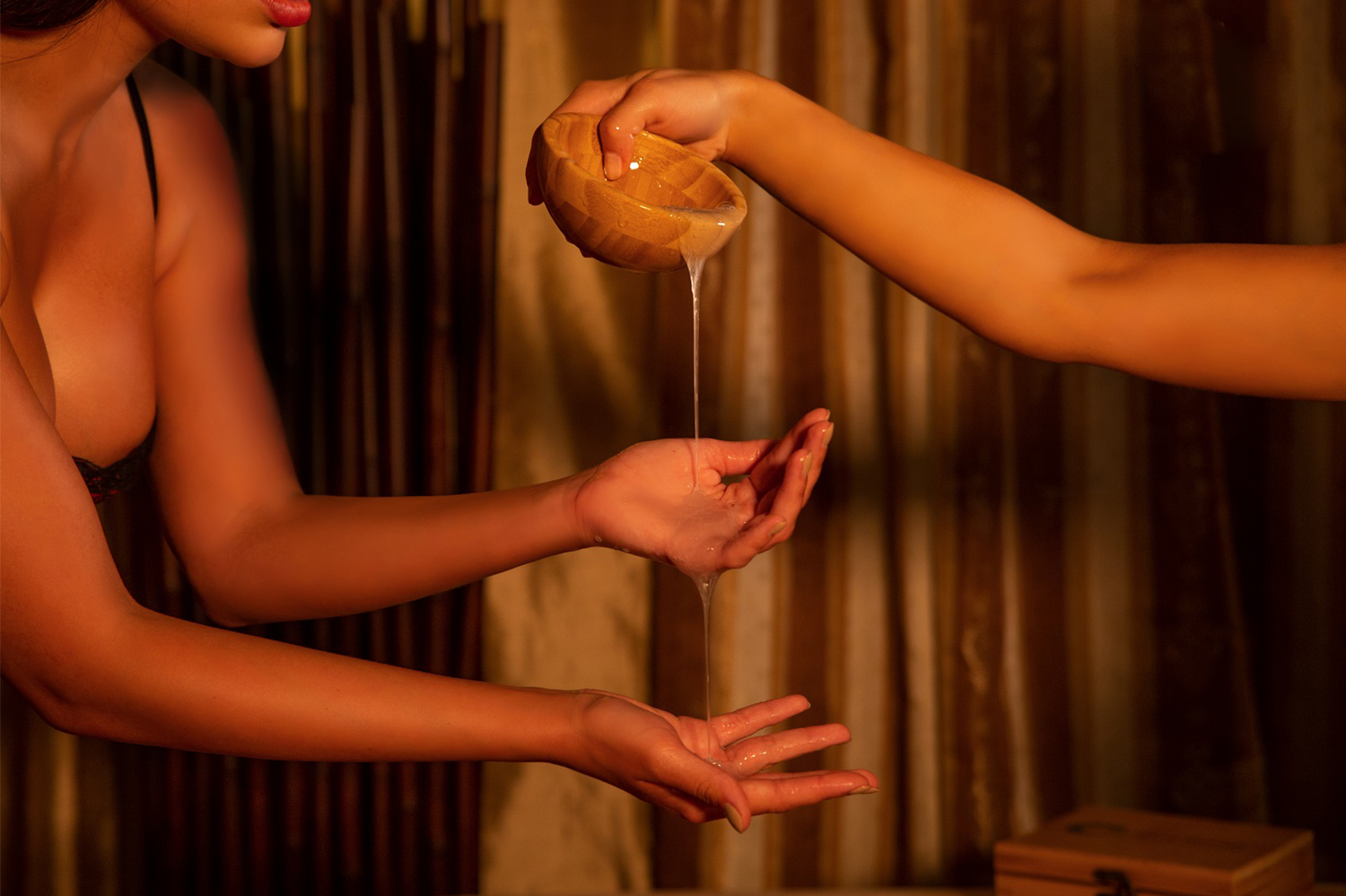 Why you should try this massage
Get rid of stress and tension,

By blood circulation to the penis, you will support its healthy function,

Practice your stamina by massaging your penis,

Discover new ways to stimulate your penis,

Experience a unique pleasure,

Promote a more profound sense of touch.
If you indulge in penile massage regularly, you will improve the overall health of your manhood. Massage techniques relieve the muscles of your privates and increase the blood supply to the penis. After a penis massage, you will feel pleasantly relaxed and satisfied. Do not be afraid to include a similar massage as foreplay with your partner. You can also try a footjob.
It is usual to postpone the climax during the massage; thus, you will train your stamina. Delayed orgasm also has other benefits. They include a stronger and more intense orgasm during the massage or the subsequent love act with your partner. You will never forget the pleasure you have experienced during a penis massage, and you will want to repeat it. Getting it regularly will help you strengthen your physical and mental health and improve your love life significantly.
Enjoy an intense penis massage and unwind in the intimate atmosphere of an erotic massage parlour in Prague.
Penis massage pricelist
| Length of massage | 1 masseuse | 2 masseuses |
| --- | --- | --- |
| 0,5 hour | 1800 CZK / 72 € | - |
| 0,75 hour | 2200 CZK / 88 € | - |
| 1 hour | 2400 CZK / 96 € | - |
| 1,5 hours | 3500 CZK / 140 € | - |
Our masseuses