Blog about the best erotic massages in Prague
11.1.2023
A stimulating erotic massage provided simultaneously by two masseuses who also caress each other? This is every man's dream! Of course, women are also welcome. Read on to find out what you can expect from such a sensual massage and how the masseuses can please you.
11.1.2023
You are familiar with the concept of eroticism and know precisely what it means. However, have you ever thought about autoeroticism? Well, a little hint: it is definitely not about making love in a car.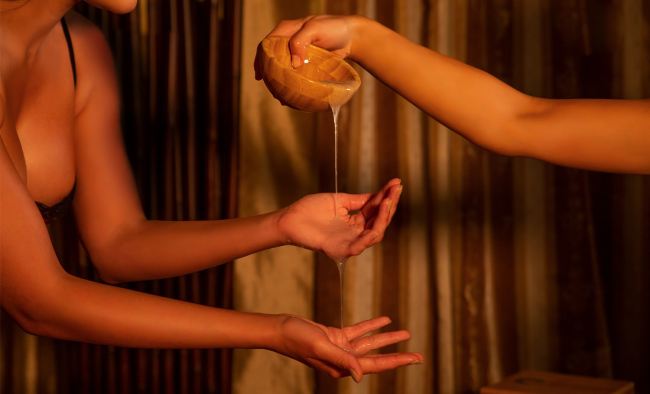 11.1.2023
Pussycat massage belongs to the most popular erotic massages. You will experience the ultimate relaxation, the perfect erotic sensation of being touched or kissed by the masseuse and a wild climax using the 69-position. Pamper yourself with one of our beautiful girls.
11.1.2023
BDSM massage belongs to erotic massages focusing on BDSM (bondage, domination, submission, masochism) activities and practices. It is primarily intended for people interested in BDSM or looking for new ways to spice up their sex life.
13.10.2022
While you may not be familiar with the term happy-end-massage; however, you certainly know this particular type of massage. A happy-end massage means an erotic massage provided by our beautiful masseuses that usually reaches its peak with an explosive orgasm.
6.10.2022
Many myths are associated with tantric massage, and people often perceive it with prejudice. The truth is that it is not a conventional erotic massage. Tantra massage combines aspects of eroticism and spirituality, and you will experience a brand new dimension of intimacy and perfect relaxation.
16.9.2022
Would you like to try an erotic massage, and are you looking for skilful hands that can satisfy all your senses and bring you the ultimate release? We offer a wide variety of erotic massages and the best erotic masseuses in Prague.