Erotic massage for women Prague
Enjoy the gentle touch of a woman's hands during an exciting massage. Discover the magic and mystery of tantric massage and experience an incredibly pleasurable relaxation. Benefits of massage for the female body:
Increases the blood circulation in the skin, giving it a youthful appearance,

enhances the appetite for sex,

boosts immunity,

relieves pain and migraines,

relaxes stiff and blocked muscles,

enhances body flexibility,

eliminates stress and fatigue,

promotes quality sleep,

restores energy and zest for life.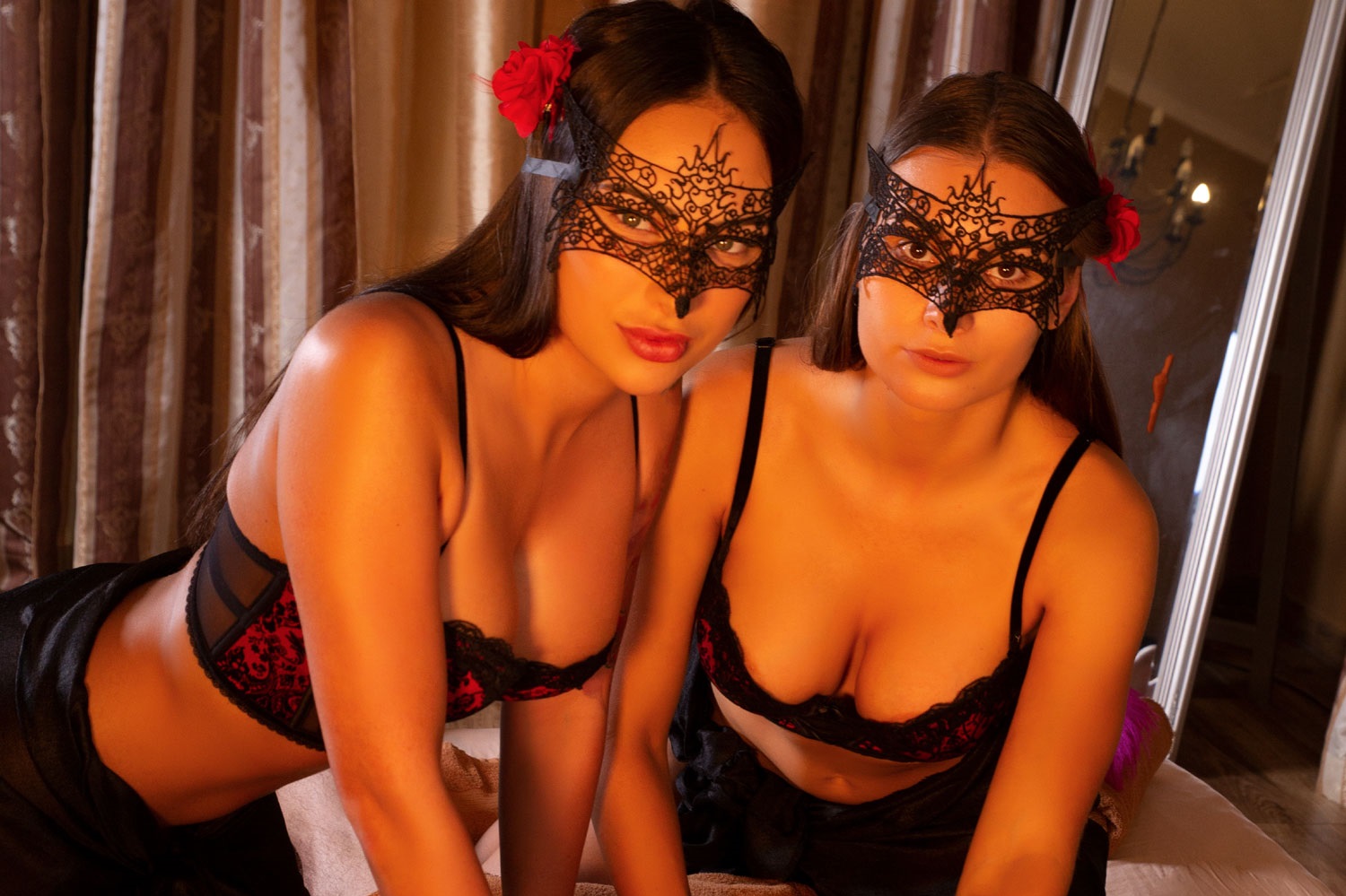 Attending an erotic massage is not easy for a woman, especially for the first time. We are well aware that feeling safe is vital for women and that it takes time to build up the confidence needed for any massage, especially if it is a tantric massage involving an intimate area. Therefore, we absolutely respect your boundaries, give you our full attention, consider your shyness, ensure discretion and a relaxed atmosphere and welcome feedback. Empathy and touch - sensitive, conscious, present - are our strengths in tantric massage.
You don't have to be a young, rich and sexy photo model; we honour every woman because each of you is unique, whatever your age or body. Those who know us know that we apply passion and love in our massages.
During our tantric massages, we will teach you to calm down, relax, breathe properly, perceive your body and external touches, love your body, meet yourself in your uniqueness, be relaxed and, at the same time, conscious and awake, move from your head to your body, right up to your essence. All this through respect and different kinds of touch.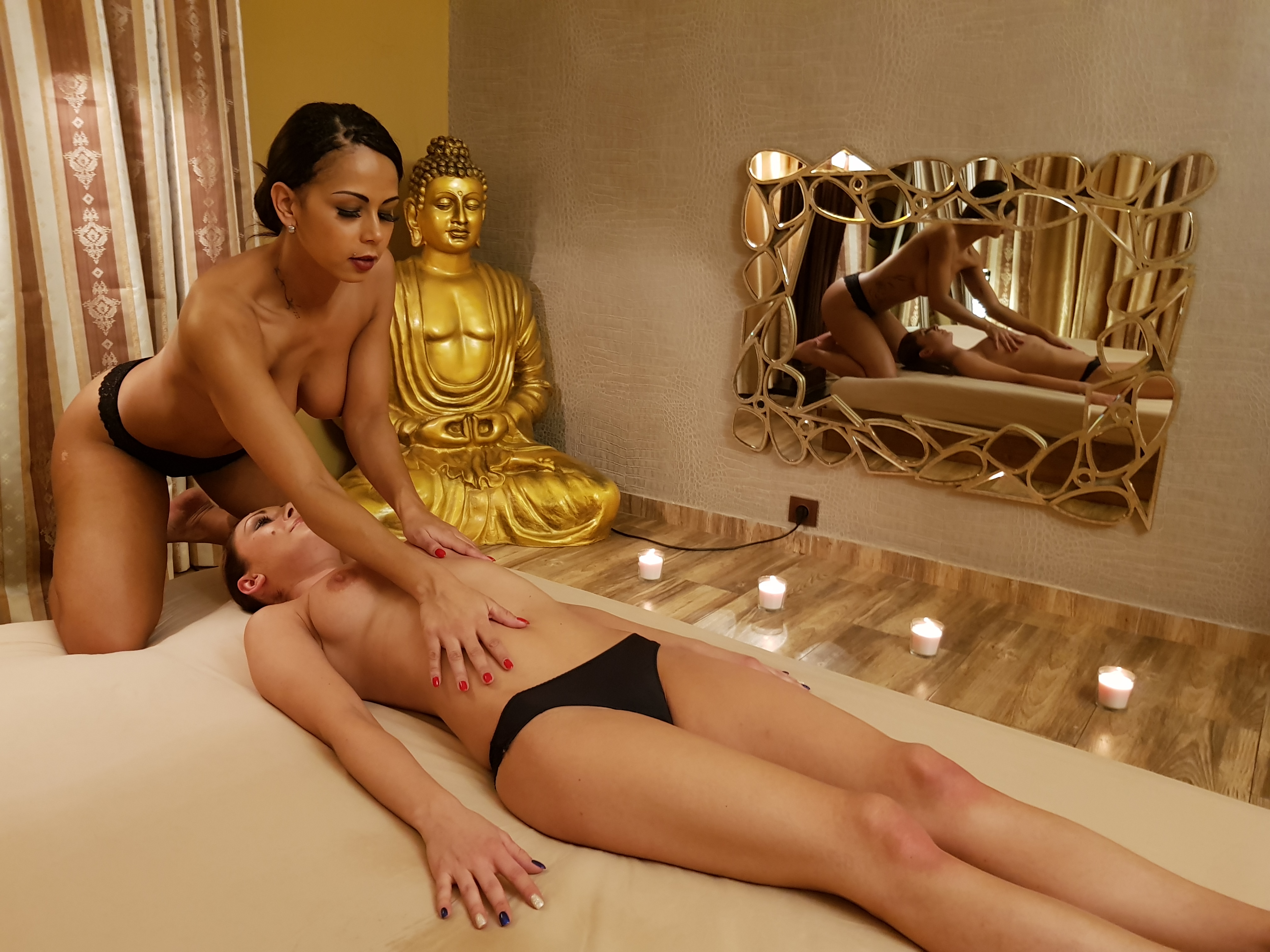 We believe that massage will assist you in washing away tension and accumulated stress, that you will leave everyday and extraordinary worries behind and see them not as problems but as opportunities for growth. We believe that loving and conscious touch also possesses healing powers. As a rule, once the massage is over, you will discover the joy of your own femininity, more or less gradually lost, and a feeling of acceptance of yourself just as you are, gratitude for your own existence and tranquillity with your surroundings. We believe that besides the immediate effects on your body and psyche, and the pleasure of all the senses, you will experience what sexuality can be above all. We always look forward to working gently with the excitement and high sexual energy rising and falling in waves, flowing and filling the body. We look forward to what happens during a tantric massage.
Allow yourself the pleasure that you will take with you into your daily life. :-)
Erotic massages for women are not about oral sex or similar practices as many might think. It is primarily about erotic massage designed for women, meant for total relaxation. Our experienced masseurs can find the erogenous points and arouse a new passion.
Allow yourself to be carried away by the pleasant ambience of our rooms, considerable comfort, and, last but not least, by the skilful hands of experienced masseuses. They really know what women need, as erotic massages for women are no longer a novelty. Women's erotic massages in our rendition will satisfy you so much that you will want to experience them again and again.
Massage for women do not belong to sexual services. Oral and traditional sex is neither a part of erotic massage not available for an additional fee. Inappropriate touching or suggestions may offend the masseuse so much that she will end the massage.
Book erotic massage for women in Prague 4
Our erotic masseuses
The offer of masseuses may change over time. Go to the masseuse page for the current selection.
How to experience the best erotic massage for women in Prague 4
EXCELENT EROTIC MASSAGE PRAGUE VYŠEHRAD
Marie Cibulkové 14
140 00 Praha 4
Opening time:
Monday - Sunday 10:00 - 22:00
Book erotic massage for women in Prague
You can find our salon Excelent Massage Prague on Marie Cibulkové street in Prague 4, approximately five minutes walk from metro stations Vyšehrad or Pražského povstání on line C. You can also reach us easily from the bus stop Klikovka on bus line 134, which is about a 5-minute walk away.
If you come to us by car, you can park directly in Marie Cibulkové street for a fee of 30 CZK/hour (paying at the parking meter). You can also leave your car in Mikuláše z Husi or Na Topolce streets marked with blue zones. You can park there only for 3 hours and pay via the mobile app (there are no parking meters).