Interview with masseuse Nela
23.6.2023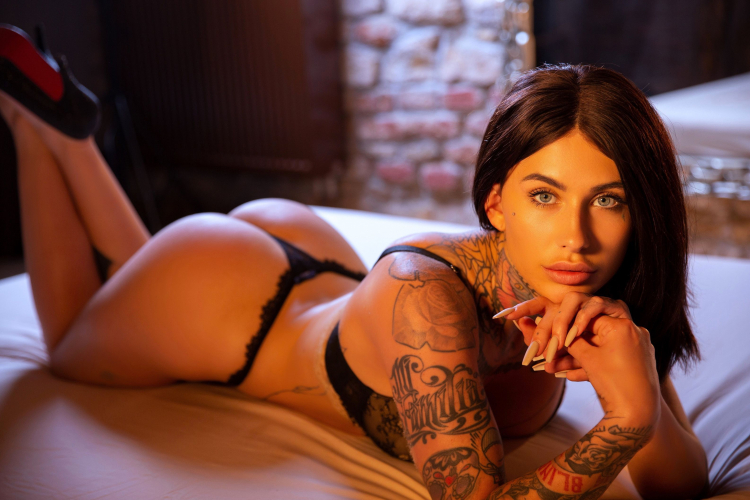 Could you please describe your appearance so clients can get to know you better?
I am a 26-year-old brunette with a distinctive tattoo. I am slim, and my breasts are size 4.
Do you speak any language other than Czech?
Sure, you can talk with me in English.
What kind of massages do you perform, and which one is your favourite?
I perform intense, sophisticated massages for demanding clients. While massaging, I try to find what your body and spirit crave, and I will convey it to you if it is within my massage skills. In our salon, however, we call it an intimate massage.
Do you also provide some extra services like footjob or prostate massage?
Sure, I perform both, as well as Lap Dance.
Do some of your clients bring you gifts? What would you appreciate the most?
Yes, they do. Little things that make you happy, sweets, but also more expensive gifts. I was delighted when a client compiled a fitness package for me after I had told him I couldn't find the right one for me. In short, it was a sample basket of sorts.
What kind of lingerie do you like to wear?
Today, none at all. :-)
What about your private life? What are your hobbies, and what do you like to do?
I like experiencing new things, tasty food, 80s rock, good red wine, and movement... I like a lot of things.
What qualities do you prefer in men?
Definitely a healthy self-confidence and intelligence.
What would your perfect date be like?
I like to leave the first date to the guy. It should be a place where he feels relaxed and at ease; I'm flexible and up for anything.
And finally - would you like to convey a message to potential clients who might be shy to come or are planning to take part in an erotic massage?
Gentlemen, I would like to tell you that it is perfectly normal if you feel shy. It is an intimate and sensitive subject. But if you plan to visit us for the first time, I am confident that my wonderful colleagues and I can make you feel warmly welcomed as soon as you open the door. Your embarrassment will come off as quickly as your clothes. Don't worry, we don't bite. Maybe... :-)
We look forward to seeing you.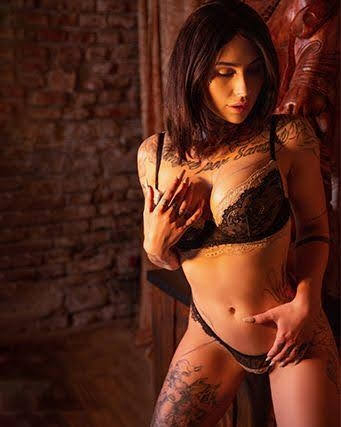 .