Interview with masseuse Sandra
23.6.2023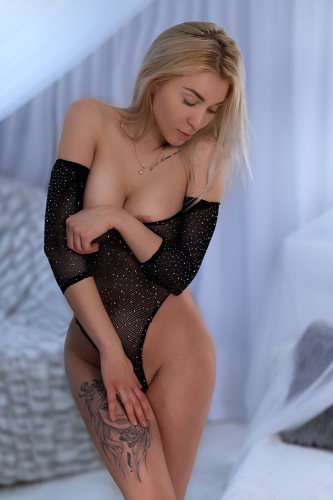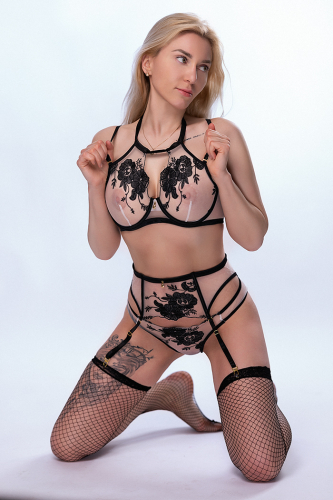 Could you please describe your appearance so clients can get to know you better?
I am a slim blonde, 167 cm tall and 28 years old. I have firm, size 4 breasts and weigh 58 kg.
Do you speak any language other than Czech?
I also speak English.
What kind of massages do you perform, and which one is your favourite?
I perform various massages, but one of my favourites is the nuru massage.
Do you also provide some extra services like footjob or prostate massage?
Yes, I do both.
Do some of your clients bring you gifts? What would you appreciate the most?
Yes, and any gift is always appreciated. But most of all, a beautiful flower.
What kind of lingerie do you like to wear?
I prefer lace lingerie, always paired with garters and panties in the same colour.
What about your private life? What are your hobbies, and what do you like to do?
I love travelling, dancing and spending time with friends.
What qualities do you prefer in men?
Qualities in a man? Definitely intelligence, reliability, decency, kindness and a sense of humour.
What would your perfect date be like?
I imagine a date over a romantic dinner in a restaurant somewhere on the Vltava River and then a walk along the waterfront.
And finally - would you like to convey a message to potential clients who might be shy to come or are planning to take part in an erotic massage?
I will do my best to make our time together an unforgettable and perfect experience for you.