Getting an erotic massage at home? Why not opt for the perfect intimate atmosphere of a massage parlour?
6.4.2023
Fancy an exciting erotic massage but don't feel like travelling? Are you thinking of inviting a masseuse to your home? Read our article and find out why you should instead consider travelling and relying on the services of a professional massage parlour.
An erotic massage is a popular form of relaxation, allowing you to forget about all your everyday worries. If you live on the other side of Prague or don't have a good day, you probably don't feel comfortable travelling to a salon. However, you should bear in mind that the quality of services provided directly in a professionally equipped parlour is much higher, making the massage experience even more enjoyable.
Do not compromise - treat yourself to an erotic massage in a perfect relaxing atmosphere spiced with excitement and enjoy an unforgettable experience. Our massage parlour is located in the centre of Prague. It is, therefore, easily accessible from almost every corner of the city.
And there are many reasons to prefer the comfort of a massage parlour to a home massage. Read on to find out more!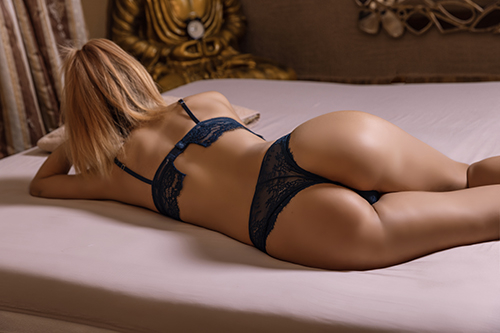 Maximum privacy and confidentiality
Above all, our erotic salon is committed to the comfort of our clients and, of course, to their privacy. We pride ourselves on absolute discretion and schedule all massages so that you won't meet any other guests at the door.
On the other hand, if you invite an erotic masseuse to your home, you run the risk of unexpected and unwanted encounters with your neighbours. In such a case, the sense of privacy is gone, affecting your ability to relax and experience the massage to the fullest. There is no room for embarrassment or any other discomfort in an erotic massage.
Visiting a parlour is also the most convenient option if you don't live in an apartment alone. Of course, another possibility is to rent a hotel room and have the massage there. However, you will have to pay much extra money in this case. In addition, a hotel room is difficult to adapt to the needs of a massage, and it is very challenging to ensure the right environment for perfect relaxation.
Luxury rooms: the perfect intimate atmosphere
You need more than just a sense of privacy during a pleasurable massage to reach complete relaxation. With us, you can experience the erotic massage of your dreams in a beautiful, luxuriously equipped room. The rooms are kept at a pleasant temperature and dimly lit to make you feel comfortable and help you relax more quickly. Relaxing music and heated aphrodisiac oils of your choice will add to the erotically spiced atmosphere.
The main disadvantage of escort massages is that you cannot create such a perfectly relaxing atmosphere at home. Plus, with today's energy prices, you'll probably burn a lot of money trying to achieve the ideal room temperature. Leave those worries to us. We'll set everything up for you in the comfortable surroundings of our parlour, and you won't have to worry about a thing.
Don't be ashamed of the mess in your home
If your home isn't exactly tidy or doesn't look like something out of a magazine, neither you nor the masseuse will probably feel comfortable having a massage in your place. The mental state of both parties is crucial during an erotic massage and directly affects the quality of your experience.
With us, professional and experienced girls will take care of your comfort, and you won't have to be ashamed of any mess in front of them. Our rooms are beautifully furnished and cosy, so you will feel at home.
Certain types of massage require special equipment
Last but not least, we must mention that some of the erotic massages we offer cannot be performed outside our parlour. First, there is the popular Milking Table massage, which uses a specifically adapted massage lounger.
We highly recommend that you try the Milking Table. It is worth mentioning that this is a unique service in the Czech Republic, which you can experience only in a few places in Prague.
Experience absolute pleasure and book one of our hot massages:
Are you unsure which massage should you choose? We can help you. We have selected TOP 5 erotic massages in Prague for you to try in our luxury massage parlour. Find the right one and experience the ultimate thrill.
Our beautiful masseuses
The offer of masseuses may change over time. Go to the masseuse page for the current selection.