Interview with masseuse Isabel
23.6.2023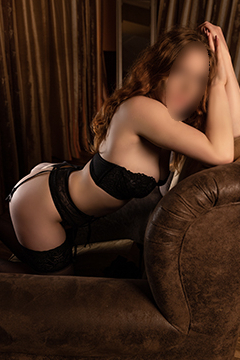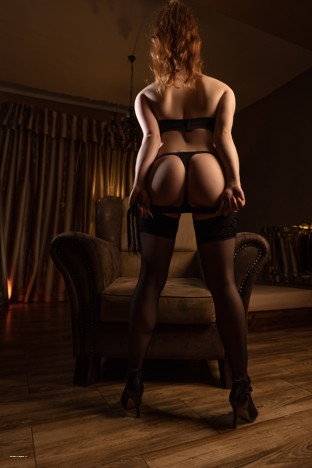 Could you please describe your appearance so clients can get to know you better?
Hi, my name is Isabel. I am 22 years old, 166 cm tall, and my breasts are size 3.
Do you speak any language other than Czech?
Sure, I speak Czech and English.
What kind of massages do you perform, and which one is your favourite?
I perform a wide range of massages. My favourites are intimate and BDSM massages, but I am more than happy to unwind with you during any massage.
Do you also provide some extra services like footjob or prostate massage?
Yes, I do footjob and prostate massage, but I also perform sexy Lap Dance.
Do some of your clients bring you gifts? What would you appreciate the most?
Clients often bring me flowers or some sweets; such gifts are lovely. However, I appreciate it when a client arrives with a smile on his face and in a good mood.
What kind of lingerie do you like to wear?
I like to wear sexy lace black lingerie, including corsets and garters.
What about your private life? What are your hobbies, and what do you like to do?
I really enjoy sports and any kind of adrenaline and spontaneous activities. I'm very social and outgoing, so I enjoy helping and talking to people.
What qualities do you prefer in men?
I prefer charisma, charm and a sense of humour.
What would your perfect date be like?
I like my dates adventurous, spontaneous and memorable.
And finally – would you like to convey a message to potential clients who might be shy to come or are planning to take part in an erotic massage?
I would like to say to all the clients who are still hesitant to come: don't be afraid to try new things. A massage at our salon is an experience you will remember for a long time, no matter what erotic massage you choose.
Your Isabel