Erotic Excelent massages: How we have satisfied our clients
15.5.2023
Have you decided to try erotic massages, and are you just looking for the best salon to make the experience perfect? Find out how our sensual massages have satisfied our clients and what they have to say about our beautiful masseuses.
We have selected a few reviews left by our clients. You can also find particular recommendations for beautiful erotic masseuses. You can choose the one you want to spend a few hot moments with.
Are you going to get an erotic massage for the first time, and are you nervous? We assure you there is nothing to worry about – discretion is our top priority, and you will love our beautiful masseuses. Read the article: First visit to an erotic massage, and get all the information you need about what to expect.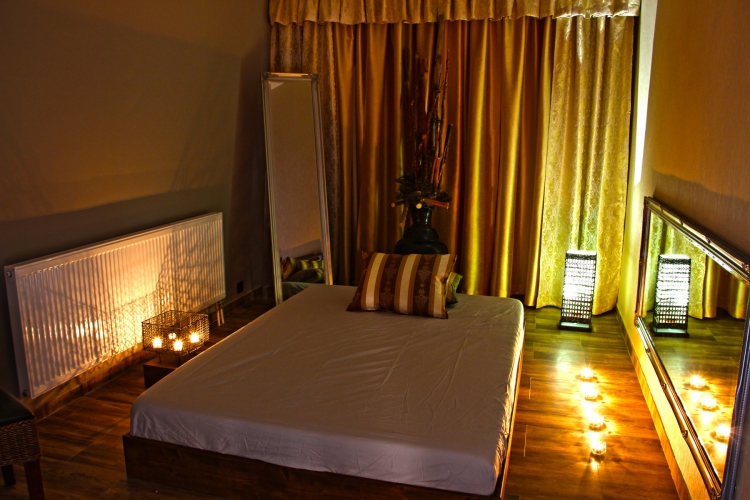 Learn how our clients have enjoyed sensual massages:
Jindra
The massage given by Miss Sandra was absolutely excellent! I recommend her to everyone! See her, and you will be satisfied.
Daniel
I have been to this place twice, and I have to rate both visits as excellent.
+ Cleanliness
+ Friendliness of the masseuses
+ Great price for such an experience
+ Gorgeous masseuses
Thank you for a beautiful experience; I will definitely come back again.
Ondra
I can only thank you very much for the fantastic massage I received from Miss Viky. I must confirm that she is a lovely and pretty girl! I was delighted, and I will be back next week.
Jana
My boyfriend and I were given this as a gift, and we were a bit apprehensive at first. However, it was an exciting enhancement to our relationship, and we immensely enjoyed it. We went for an erotic massage for couples.
Milan
I would like to thank you for the wonderful massage from Miss Nela! I recommend her to everyone!
Luboš
Yesterday, after a long time, I let myself be massaged by Laura. I have to say that I have been to her several times and have always been very satisfied. Yesterday, however, I was even more pleased because I could feel that she had improved and learned more about giving massages. Her ability to address both the physical and energetic levels has deepened considerably. I wouldn't hesitate to describe the overall experience as transcendent. Thank you so much for this experience.
Helena
Good evening; I enjoyed a great massage here with Miss Adriana! She was incredible.
Erik
The atmosphere was great, and I would recommend Miss Viky to everyone. She's not only amazing but also very nice! Thank you, and I will come again.
Václav
The massage was absolutely perfect, fantastic and super. I haven't felt so good in a long time. Now I understand why you are "excellent". Because you are, I am already looking forward to my next visit.
Adam
I've wanted to try erotic services for a long time and finally decided to do it. The place was clean and looked beautiful and was taken care of by Miss Nela, who was pleasant and accommodating. I overcame the stress of my first visit very quickly.
The massage was enjoyable and exciting, a truly unforgettable experience, and I would like to thank Miss Nela. I recommend you try it. I will definitely come back again.
Jaromír
My colleagues who gave me the voucher can see how excited I am.
After several years of a lingering marital crisis, divorce, selling my house, and an unsuccessful search for a new love of my life, the massage has boosted my energy, joy and confidence. Truly amazing.
I have absolutely no doubt that the other ladies are also competent. Still, I appreciate that I could open up to Laura. We talked, and I really enjoyed the way she was able to break down my shame and inhibitions. That's why I'd love to come back.
Dan
If you are visiting Excelent for the first time, throw away any fears or doubts. It is a classy establishment that will provide you with an enjoyable time in the care of beautiful girls in a comfortable, safe and discreet environment. I would like to say a big thank you to Adriana, who elevated her massage to an art form. It felt fantastic; it was beautiful, thank you.
Ladislav
Hi, I just wanted to tell you not to be afraid to come, as I was. The girls are lovely; not only are they charming to look at, but they also have magic hands. I have to say I was worried about what kind of place it would be. But it is exactly what it says. So, please don't expect more and come to relax with pure intentions. The girls are friendly and will provide you with the right kind of relaxation. I will undoubtedly return and look forward to a pleasant experience. And when you want to come back, try to please the girls too, maybe with a flower. The girls deserve it, and you will surely make them happy. But I'll leave that up to each of you. Thanks, and I'll look forward to seeing you next time.
Jan
Hi there. I have been to Excelent Massage Salon already 4 times... Each time, it was an unforgettable experience... I can't wait for my next visit. The ladies are nice, beautiful, clean and sexy... I highly recommend them to everyone...
Eva
I would like to thank the ladies for their luxurious and sensual care of my husband. He enjoyed it very much and came back home enthusiastic about the atmosphere during the massage.
Pavel
Everything was fine. The massage was great, and I must say that the advertising did not lie. Your salon is nice and clean.
Peter
Good evening; the massage was excellent, just like the masseuse; unfortunately, I don't know her name. Thanks again to her for a great relaxation, and I really compliment the establishment for the truly classy environment. My first experience with the "excelent" massage was fascinating. Thank you for the opportunity to comment. Peter
Ivo
I thoroughly enjoyed the massage in a luxurious setting. The lady was nice, friendly and had beautiful breasts and buttocks. I was delighted.
Antonín
The Tantric massage was fantastic. I can really recommend Excelent Massage.
Honza
I really relaxed, and everything was great.
Richard
I visit the Excelent salon regularly. They definitely have the most skilled masseuses I have ever experienced.
Jan
The first time, I was alone in the establishment. After a great experience, I invited my girlfriend as well! We both enjoyed it and will definitely recommend you to our friends. Thank you.
Lukas
I was pleasantly surprised by the clean setting and the scent in the salon. I highly recommend it to everyone.
Zuzana
Great satisfaction! Cosy, clean facility, wonderful, kind and experienced masseuses. My partner and I enjoyed a wonderful, unusual experience. Thank you very much!
Jiří
The rooms are charming, clean and fragrant. The girls are fantastic; they know how to get the customer comfortable, excited and pleasured.
Try one of our erotic massages
Experience absolute pleasure and book one of our hot Excelent massages:
Our beautiful masseuses
The offer of masseuses may change over time. Go to the masseuse page for the current selection.